Docente-Investigador. Profesor Agregado.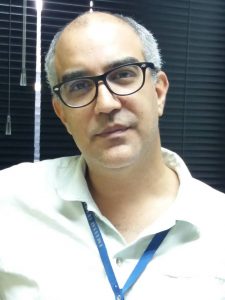 Computación-UCV.
Centro de Computación Paralela y Distribuida (Coordinador)
Av. Los Ilustres. Facultad de Ciencias, UCV. Los Chaguaramos. Caracas 1041.
Docteur en Informatique.
Université Pierre et Marie Curie. Paris VI. LIP6. 4 place Jussieu. 75005. París, Francia.
MsC. Ciencias de la Computación.
UCV. Venezuela.
Lic. Computación.
UCV. Venezuela.
E-Mail: andres.sanoja (at) ciens.ucv.ve
afsanoja (at) gmail.com
Telef: 0 212 605 16 58
Documents & Links
Publications
2017
Migrating Web Archives from HTML4 to HTML5: A Block-Based Approach and Its Evaluation Book Chapter
Kirikova, Mārīte; ørvaag, Kjetil; Papadopoulos, George A (Ed.): pp. 375–393, Springer International Publishing, Cham, 2017, ISBN: 978-3-319-66917-5.
2015
Web page segmentation evaluation Inproceedings
Proceedings of the 30th Annual ACM Symposium on Applied Computing, pp. 753–760, ACM 2015.
Web Page Segmentation, Evaluation and Applications PhD Thesis
Université Pierre et Marie Curie-Paris VI, 2015.
2014
Block-o-Matic: A web page segmentation framework Inproceedings
International Conference onMultimedia Computing and Systems (ICMCS), pp. 595-600, Marrakesh, Moroco, 2014.